Town of Macedon
32 Main St., Macedon NY 14502
Ph. 315-986-5932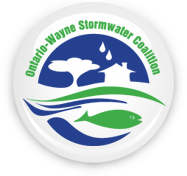 What is...?
MS4: Municipal Separate Storm Sewer System
OWSC: Ontario-Wayne Stormwater Coalition
Stormwater: surface runoff and drainage from rain or snow melt
SWMO: Stormwater Management Officer
SWMP: Stormwater Management Program
SPDES: State Pollution Discharge Elimination System
Illicit Discharge: any kind of pollution or contamination to stormwater
Let Us Know...
...if you notice any of these things near you:
Oil, grease or chemical sheen, soap suds, etc. in stormwater and drains
Illegal dumping and littering
Sediment from construction sites clouding waterways
Odors from outfall pipes
Household waste or toxics in roadway drainage
What We Do
The Town of Macedon has been designated by the Environmental Protection Agency (EPA) and the Department of Environmental Conservation (DEC) to participate in a stormwater management program under the MS4 permit. This permit requires for us to manage and protect local bodies of water, including streams, wetlands, and lakes from stormwater pollution. There are 6 minimum measures to this program plan:
Public Education and Outreach on Stormwater Impacts
Public Involvement and Participation
Illicit Discharge Detection and Elimination
Construction Stormwater Management
Post-Construction Stormwater Management
Pollution Prevention and Good Housekeeping for Municipal Operations
The Town also has modified and personalized the OWSC's
Model Stormwater Management Program Plan
for its own use.
How You Can Help
There are great ways for everyone to get involved, no matter if it's a special event or everyday life. Here are some simple but effective tips to help improve water quality:
For more information, here are some defining documents, and important links: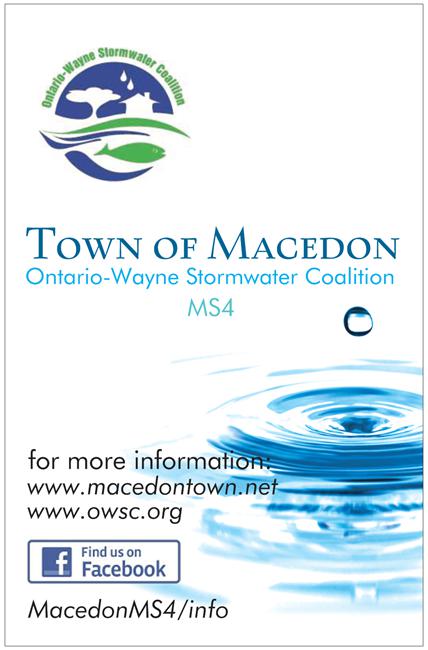 Contact Us:
Get a hold of us by using our
Contact Us
page, if you're interested in learning more, or getting involved with the Town's MS4 program.
Scott Allen, SWMO, Building Inspector/ Zoning Officer/ Engineer
Chris Countryman, Drainage District Manager; Highway Superintendent
Click image to view the MS4 Map: (
Interactive
)

Information for Construction Site Owners, Developers, & Contractors: